Design, Build, Create, Produce
Unlimited licensed in NC, SC, GA, TN, VA

35+ years experience

Multiple construction teams with extensive experience

Self-performing trade professionals for quality control

Innovative and cost-effective commercial and industrial construction solutions

Flexible work schedules to include weekends and after-hours

Adept and comfortable working in occupied spaces

No plans needed!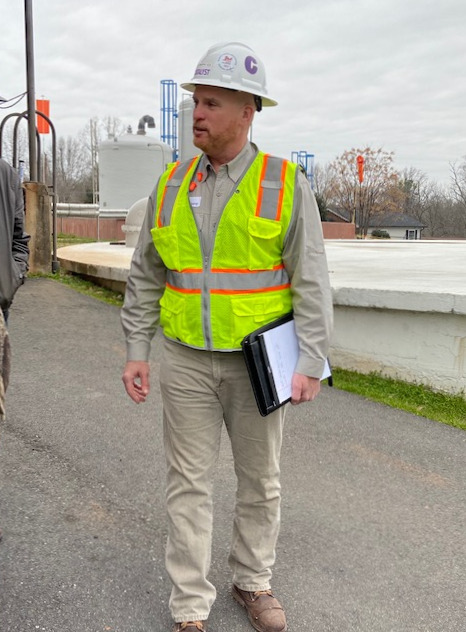 Experience You Can Count On
As a regional expert in commercial construction services, our experience lends itself well to a wide variety of projects. With our skill, experience, and can-do attitude, we will deliver the product to your satisfaction. Our team is composed of trade professionals who are proficient in creative solutions from design build to final clean-up. Whether self-performing or serving as a sub, safety, quality, and meeting the deadline are our top priorities.
For standard, commercial construction projects, we use a systematic plan. Our consultative approach begins with early and on-going collaboration with our clients. Project planning encompasses early estimates, schedules, field surveys and constructability reviews all while controlling costs and delivering the project within budget and on schedule.
Our bids are unique! Of course, we bid your job to your specifications. Then, we bring the eyes of 35+ years of experience to the project and present potential alterations that you may not yet have envisioned. We include those potential alterations in line-by-line items. This format affords you the opportunity to simply hit the go button, should you choose to address them. By delivering your options up-front, you avoid dreaded change orders, as the work is already priced.
CONSTRUCTION

+

DEMOLITION

+

RENOVATION
Projects with exceptional complexities are our forte. Gary Olnowich is known for his unique ability to solve challenging situations with creative solutions. With his innovative insight and the skills of our seasoned construction professionals, we take your idea and make it a reality. Ask us... we can make it happen!
Accessory Installment
Acoustical Ceilings
ADA Compliant
ADA Modifications
ADA Requirements
ADA Restrooms
Bollards
Breakrooms
Bulletproofing Glass/ Walls
Carpentry
Case Work
Ceilings
Clean-Up
Concrete
Concrete Core Drilling
Concrete Cutting / Sawing
Concrete Pouring
Concrete Replacement
Construction Clean Up
Counter Tops
Design Build
Demolition
Dock Pits
Door/Hardware Installation
Dry-Wall & Repair
Electrical
Fire Protection/Proofing
Floor Tiles
Flooring
Framing Drywall
French Drains
Facility Maintenance
Finishes
General Contracting
General Labor
Guard Shacks
Handicap Ramps
Handicap Restroom Conversions
HVAC
Insulation
Interiors
Interior Upfits
Lobbies
Manufacturing Equipment Pads
Masonry
MEP
Mobile Classrooms
Occupied Spaces
Offices
Office Upfits
Painting
Plumbing
Production Line Painting
Renovations
Rent Ready Office Spaces
Restrooms
Restroom Partitions
Roofing
Safe Rooms
Service & Repairs
Site Work
Signage
Sprinklers
Tenant Improvements
Trenching
Underground Bunkers/Shelters
Upfitting
Welding
Windows
What Sets Us Apart
Design Build! Rent Ready Office Spaces! Interior Upfits! Restrooms! Service & Repairs! And ALL in occupied spaces!
We love the CHALLENGING, the COMPLEX, the COMPREHENSIVE.
What is a Catalyst?
A SPARK FOR CHANGE.